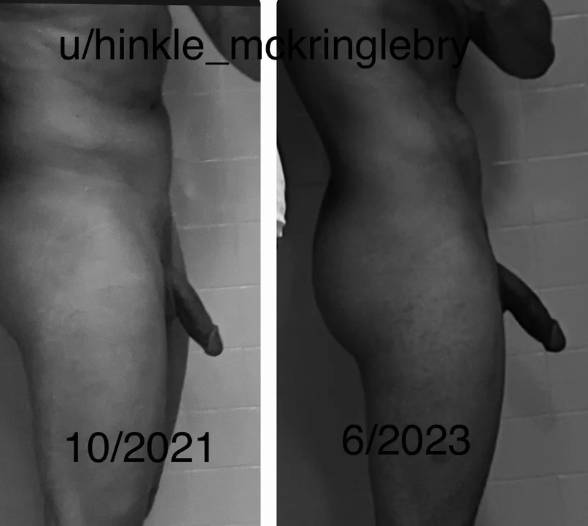 Via: https://www.reddit.com/r/gettingbigger/comments/14fgl4a/getting_lean_years_of_pe/
I know there are some inconsistencies with the angles but in general I think you clearly get the idea. I actually have about five or six other pictures that demonstrate something similarly. Probably post a "real world before and after part three" in the next couple of weeks. I just want to get a little bit leaner first. This pic just blew my mind so I wanted to share

Routine:

youtu.be/7UlUMW2eNYU

youtu.be/7WndJRkFb7c

and guys this is not a definitive pic of gains. So it's ok to relax a little. Note how I didn't even give measurements of size differences. If nothing else it's just showing the loss of body fat and the difference that can make. This is not proof pe works. I was just having some fun with this one.