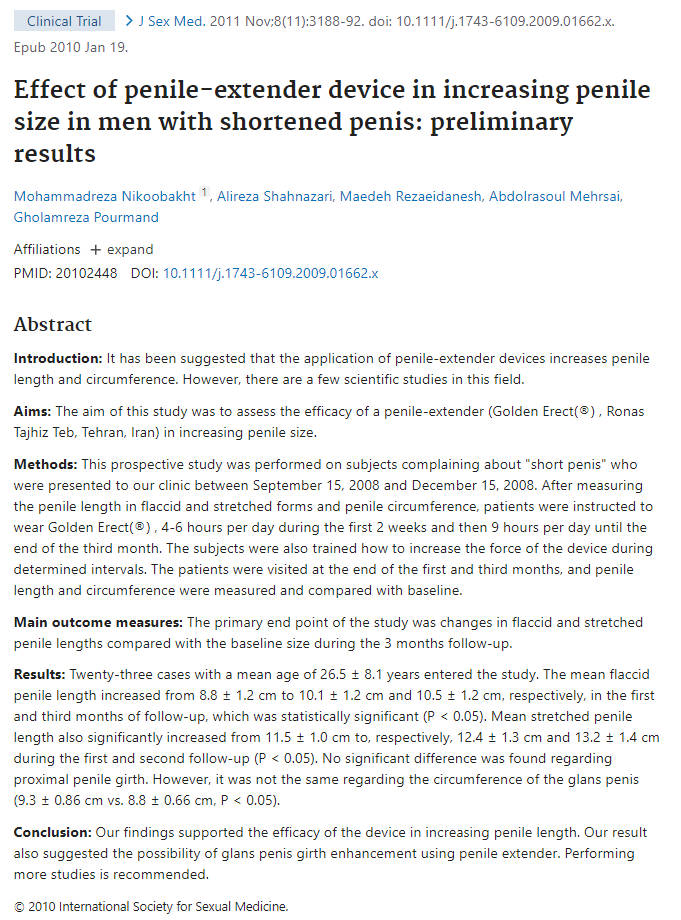 This is a study published in 2011 looking at 23 men with self-reported "short penises". They were started on penis extenders and progress was monitored for 3 months.
They started wearing the penis extender for 4-6 hours for the first two weeks then increased to nine hours until the three month time point
Average Flaccid penis length increased from 8.8cm (3.5 in) to 10.5 cm (4.1 in)
Average Stretched penis length Increased from 11.5 (4.5in) to 13.2 cm (5.2 in).
No significant girth changes were demonstrated in the shaft, but mild enlargement was seen in the head (glans) of the penis.
Authors concluded this study helps to demonstrate the efficacy of penis extenders in enlarging penis length.